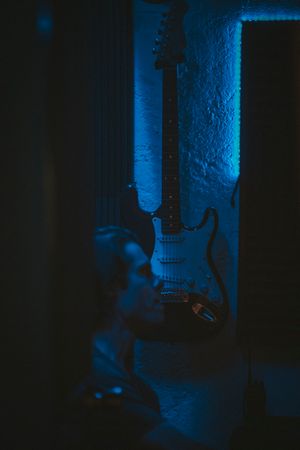 about Jonathan LaPoma
Jonathan LaPoma is a songwriter, award-winning novelist, optioned screenwriter, and poet from Buffalo, NY. In 2005, he received a BA in history and a secondary education credential from the State University of New York at Geneseo, and he traveled extensively throughout the United States and Mexico after graduating. These experiences have become the inspiration for much of his writing, which often explores themes of alienation and misery as human constructions that can be overcome through self-understanding and the acceptance of suffering. 
LaPoma has written five novels, sixteen screenplays, and hundreds of songs and poems. His screenplays have won over 160 awards/honors at various international screenwriting competitions, and his black comedy script HARM FOR THE HOLIDAYS was optioned by Warren Zide along with Wexlfish Pictures (AMERICAN PIE, FINAL DESTINATION, THE BIG HIT) in July 2017. 
LaPoma's novels have been recommended by Kirkus Reviews and Barnes and Noble (B&N Press Presents list), have hit the #1 Amazon Bestseller lists in the "Satire," "Urban Life," "Metaphysical," "Metaphysical & Visionary," and "Religious & Inspirational" Kindle categories (USA, Canada, and Australia), and have won awards/honors in the 2018 Eric Hoffer Book Award, the 2016 and 2017 Florida Authors and Publishers Association President's Awards, and the 2015 Stargazer Literary Prizes.
Though fiction, LaPoma's loosely-linked series of five novels roughly tell the history of The Crooked East's music. The novels follow the life of a young boy as he struggles to overcome his mental illness and better understand his need to write and make music.
The Crooked East encourages you to read these novels to get a better understanding of their music. 
Click here to check out LaPoma's novels. 
Click here to join LaPoma's personal mailing list, where you'll receive free downloads of his short stories, novels, scripts, and more.
Mailing List
Add your email below, and as a free gift, receive free songs, an ebook with song lyrics, a free novel from Jon LaPoma, and more...
PLEASE SELECT "ENGLISH" IF YOU WOULD PREFER TO RECEIVE EMAILS IN ENGLISH.